THE NAVIGATOR
THE SAINT
THE DISCOVERER
THE INVENTOR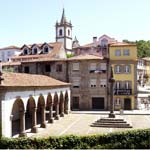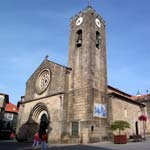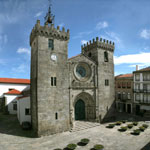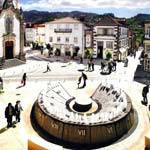 PONTE DA BARCA
PONTE DE LIMA
VIANA DO CASTELO
ARCOS DE VALDEVEZ
He commanded the
first trip of circumnavigation of the planet, proving that the Earth is round
Messenger of the Society of Jesus, he was one of the
first Jesuit missionaries in Japan
He explored and discovered Newfoundland in the North Atlantic, an important fishing area for cod
He invented the Pyreliophorus, the himalaite and performed scientific studies related to renewable energy
He lived between ~1480 and 1521, with origins in Ponte da Barca, led several expeditions, fell in the Philippines
He lived between 1566 and 1626, born in Ponte de Lima,
priest in India, rector in Macau, martyr in Japan
He lived from ~1460 to 1522, native of Viana do Castelo, was Captain of Fagundas Islands off the coast of Canada
He lived from 1868 to 1933, born in Arcos de Valdevez, participated in the Universal Exposition St. Louis - USA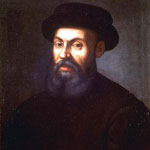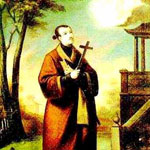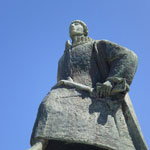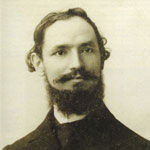 FERNÃO DE MAGALHÃES
BEATO FRANCISCO PACHECO
JOÃO ÁLVARES FAGUNDES
PADRE
"HIMALAYA"
Explore the Route of Vale do Lima Giants
EXPLORE THE LIMA VALLEY WITH THE GIANTS ROUTE
If you want to learn about the rich and fascinating history of Portugal's Lima valley while enjoying its natural beauty and produce, try the Lima Valley Giants Route. The 'giants' are four local heroes whose achievements have had a significant impact across the globe. They are: Fernão Magalhães, the navigator; Father Himalaya, the inventor; João Álvares Fagundes, the discoverer, and Francisco Pacheco, the saint. Their home towns and villages are dotted around the area between Ponte da Barca, Ponte de Lima, Viana do Castelo and Arcos de Valdevez, which means you get to explore both sides of the River Lima as you delve into the past.
The Lima Valley Giants Route requires a little imagination, and preferably a local guide, to help you step back in time over 500 years and, using buildings and important sites that existed during the giants' lifetimes, see the Lima valley through their eyes. The architecture may have changed over the centuries or disappeared completely but it's still possible to get a sense of the different historical periods.
Of course, there are plenty of other things to see and do in the area so you can break up the history lesson by visiting more modern sights or adding some sports and cultural activities to your trip. With the Peneda Gerês National Park at one end of the route and ten coastal beaches to choose from at the other, there's enough natural beauty to keep you here for several days.