Vale do Lima
Welcome to the land of Vale do Lima…
Welcome to the unspoiled Lima Valley where you will find people warm hearted and full of joy.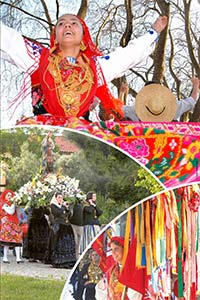 You will be inspired by their culture and proud sense of tradition that finds expression in many different forms: their handicrafts, music and dancing, gastronomy, religious festivals and numerous creative and recreational activities.
Whether you travel as a lone pilgrim, with friends or family or in a group, you feel the unique alliance between nature and manmade landmarks.
The Lima Valley is crossed by the Lima River and integrates four municipalities: Arcos de Valdevez, Ponte da Barca, Ponte de Lima and Viana do Castelo.
Discover the identity, the emotions and the blooming beauty of a land inspired by a host people who bring to the Vale do Lima the treasures of an environment of sympathy and safety.