Arcos de Valdevez
Charming atmosphere…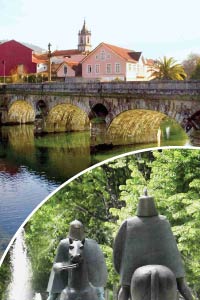 Arcos de Valdevez is an idyllic ancient town situated by the Vez River from which it derives its name. During the War of Restoration the town was sacked and burned to ashes but was reborn in the 17th century. Today, it is the municipal headquarters with 51 parishes and 32,000 inhabitants. It is embraced by green hills and vineyards where the grapes ripen in the sun.
The town and nearby region still retains much of the typical charm of the Minho province; the traditional architecture of its buildings and luxuriant green landscape. The most impressive are the manor houses and some of them have been restored to their former glory to offer quality rural tourism accommodation. Arcos de Valdevez is also an angler´s paradise. The Vez is recognised as one of the finest trout-fishing rivers in Europe and a number of major championships have been held here.
The town boasts a fine cultural centre for theatrical productions and musical concerts, sometimes featuring performers of international fame, ballet, art exhibitions, and cinema.
The municipality is located inside the boundaries of the famous Peneda Gerês National Park where nature is abundant and unspoiled. Hidden within the region are many delightful picture postcard villages such as Soajo and Sistelo.
Know more: www.cmav.pt
VALE DO LIMA GIANT – THE INVENTOR: PADRE HIMALAYA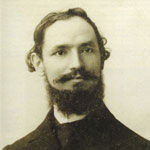 Manuel António Gomes Himalaya was born in Cendufe, Arcos de Valdevez, on 9th December 1868. He became soon well known by its unusual family name.
He attended Braga Seminary, and here he conducted some experiences on liquid air. It was the beginning of a life dedicated to science.
Scientific development was not enough, and several inventions made him well known world-wide.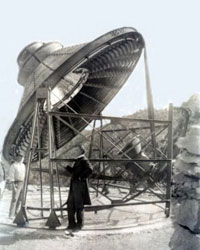 His machines and appliances exhibited all over the world, surprised both the audience and the scientific community, at the Universal Exhibition (1904), in St. Louis, Missouri, in the United States, with the presentation of the "Perilófero", a metallic structure able to capture solar energy; with an area of 80 m2, it obtained a usable temperature of 3.500 degrees. New York Times and other American newspapers gave him front-page honours. And he received the most important award of the exhibition.
It was also in that country that he invented the "himalaite", a type of gunpowder based upon chlorate of potash.
In 1908 he developed studies on total watering system of Portugal, taking profit from the country's watercourses and also made an inventory from the places where it was possible to obtain hydroelectric power.
He studied and made important contributions to Volcanology and Seismology. And at the same time he developed important studies on the development of Portuguese agriculture, organic fertilisers, agriculture teaching, and tree plantation...
He produced many and varied inventions. His creative ability and his scientific "voracity" had no limits.
All this intense activity run parallel to his religious and pedagogical life. He never denied to participate in regional and national scientific congresses and took profit of all the opportunities to support the country's development.
He died, forgotten by all, on the 21st December, 1933, in a Charity Home in Viana do Castelo, where he had been chaplain.
Eduardo Pires de Oliveira
ARCOS DE VALDEVEZ AND FATHER HIMALAYA (1868 to 1933)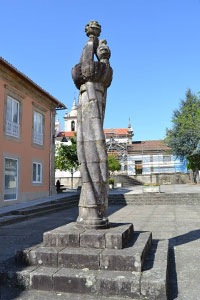 The most recent of the Lima valley giants is Father Himalaya; who chose to make the nickname relating to his towering height official. He was a great man, not only in stature but in relation to his pioneering work with renewable energies and solar power. His Sun Machine took everyone aback at the St Louis World Expo in 1904 when it generated temperatures exceeding 3,200°C using thousands of mirrors to harness the sun's rays.
He is buried in the cemetery at Cendufe, not far from the house where he was born. Between Cendufe and Arcos there's another hilltop where a wooden castle once stood called Monte do Castelo. It's well worth climbing to the top for views across the valley and over to the Serra Amarela mountains in Peneda Gerês National Park.
Many of the churches and historical buildings in Arcos de Valdevez itself were there when Father Himalaya was growing up. Highlights of the route include the bridge across the River Vaz, the Gothic chapel of Our Lady of Conception and the cake and sweet confectioners, Doçaria Central. The beautiful ceilings in the library in Casa das Artes are worth seeing and they also have a collection of books and even a film about Father Himalaya in the library.
Once you've completed the route and fully explored the Lima Valley, what better way to celebrate than with chocolate? To complement this historical and cultural adventure, each Lima Valley Giant now has his own designer chocolate..
GIANTS ROUTE IN ARCOS DE VALDEVEZ
PLACES TO VISIT
• Capela de São João Batista de Távora
• Cendufe (village)
• Casa da Costa (birthplace)
• Túmulo do Padre Himalaia (cemitery)
• Centro Histórico (Historical Center):
• Casa das Artes / Biblioteca (Father Himalaya's bibliographical estate)
• Igreja Matriz
• Igreja do Espirito Santo
• Capela de N. Sra. da Conceição
• Igreja da Misericórdia
• Campo do Transladário
• Busto do Padre Himalaia (nearby Rio Vez)
• Monumento ao Padre Himalaia

NOT TO BE MISSED
• Gastronomy:
• Posta Cachena com arroz de Feijão Tarrestre
• Cabrito Mamão da Serra
• Bolo de Discos (Ovos moles)
• Bolo de Mel
• Rebuçados dos Arcos e Charutos de ovos (da Doçaria Central)
• Laranjas de Ermelo
• Compotas Valdelima
• Vinho Verde Afros, Cerqueiral e Aguião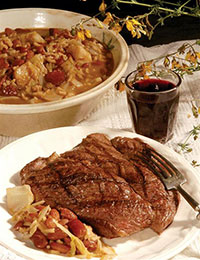 • Conjunto Ponte e Praia fluvial do rio Vez
• Paço de Giela
• Castelo de Santa Cruz
• Brandas e inverneiras de São Bento do Cando
• Mosteiro do Ermelo
• Portas do Mezio
• Santuário da Nossa Senhora da Peneda
• Aldeias de Portugal: Soajo e Sistelo

"ACTIVE ROUTE"
• Trilho das Laranjas de Ermelo
• Trilho Brandas de Sistelo
• Ecovias do Vez
• Percursos dos Glaciares
• Passeios Equestres
For accomodation and Route bookings, please contact:
CENTER – Central Nacional do Turismo no Espaço Rural
Tel: +351 258 931750 ou info@center.pt
www.center.pt I www.solaresdeportugal.pt
www.casasnocampo.net I www.aldeiasdeportugal.pt